Clinique. When you hear it you probably think pricy faux-scientific skincare. I think of Cintiq, the equally pricy drawing tablet that costs more than my first-born child. And even after that I visualize my boyfriend's mom, with her pretty eyeshadow palettes and PhD and list-writing. She's a lady who's really got her shit together. So maybe if I buy enough high-end makeup, I too can seem like the list-writing and PhD-having type.
Source: http://us.wacom.com/en/shared/products/pen-displays/cintiq/cintiq-24hd-touch/multitouch/
Look at that majestic beast.
I strolled into Sephora the other day in a half-hearted attempt to siphon some perfume samples and find a high-end dupe for my nifty ELF lip pencil. Not quite a perfect dupe, but now I own the Clinique Long Last Lipstick in
Heather Moon
. For some bizarro reason, Sephora calls it "Long Last Soft Shine Lipstick".
The packaging, like other Clinique products, is pretty cute and reminiscent of spring. The lipstick itself reminds me of what your finger might look like if you wrap a tight rubber-band around it. Still, it looks luxe and feels heavy, well worth the $15. I wouldn't be ashamed to whip it out in the restroom of a 5-star restaurant.
The color for
Heather Moon
on the website is kind of misleading. In reality, the color is like a dark plummy-silvery shade.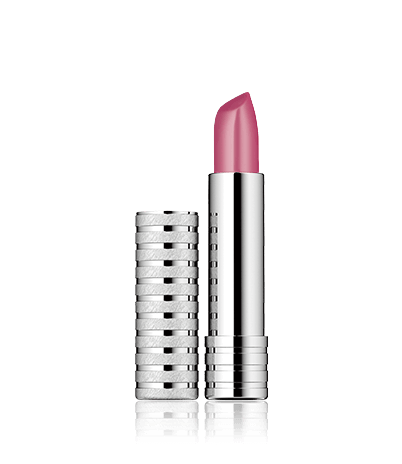 Source: http://www.clinique.com/product/1605/5404/Makeup/Lipsticks/Long-Last-Lipstick
Yeah, that's a pink. Unless they photoshopped that to appear like it's taken with flash.
L-R: No flash, flash. Now these are more like it. On macro and flash this guy is gorgeous. As a swatch, though, this lipstick is more sheer than a full on plum.
No flash.
Flash.
On the arm,
Heather Moon
looks like a nice purplish plum. On the face it applies really smooth and buttery. Reminiscent of all the 'lip butters' and 'super moisturizing' lip products on the market. You can apply it sheer (or just dab away color), or you can layer this sucker and get a more concentrated punch.
Heather Moon on my awkwardly posed face.
If you're wondering why my eyebrows are different colors, that's for a different post.
Disembodied close up.
It's hard to get a perfect photo of this shade. In person, it looks more purple than above--and has a subtle silver sheen to it (the swatch is rather accurate, though). My lips are pretty pink naturally, so the color comes off more red than the swatch. If you have really mauve and dark lips, this'll probably appear more true-to-swatch. I imagine this would look gorgeous on dark skin.
The lasting power is alright; most lipsticks marketed as 'moisturizing' behave the same. I ate some dinner, smeared grease on my mouth, wiped it off carefully, and voila: there's still a bit of color on my lips. It was sheered out maybe a good 60% and the silver shimmer was gone, so this would be a good time to reapply (which is a breeze that doesn't require 10 minutes in front of the mirror). All in all, it's pretty and doesn't take much time out of your day to slap back on your lips.